Owning a small business has been a lot different than I imagined it would be when Galavant. I certainly did not think I would be asking myself within the first few years how and if I wanted to figure out how to navigate a pandemic.
A part of me was probably a bit bored when I first came up with the idea to start Galavant as I have an entrepreneurial mindset and at the time graduation was too far away, so I needed something else to get excited about. In 2016, travel was the fresh new love in my life and sharing memories when friends asked about the gems I brought back was a way to preserve those memories. Gems that make you appreciate being at home just as much (ok, maybe almost as much) as being on an adventure.
What I didn't realize at the time was that Galavant was its own adventure. The first sign was the huge local artisan and small business scene in and around New York City which I fell in love with before I ever thought I would be a part of it. It felt surreal to display my products alongside artists I admired and followed for quite a while (and admittedly felt starstruck when I saw them irl). Some vendors had already received widespread media coverage and some were just starting out but clearly geniuses. Every single one of them was neighborly, connected with their products, and chose to take a chance doing what truly makes them happy which is all even more impressive when you personally know the struggle.
In retrospect, making friends with the vendor next to you feels like a grade school sleepover. You might not have known some of those other girls very well...or at all when you showed up, but 8 hours later after sharing the drama of loading and unloading with your next-booth neighbor, I often left with a new friend that I later can't believe sparked from working adjacent for a day or two.
Sharing the stories of individual products with customers at markets is something I miss a lot during these times of physical distancing. It's been a while since I got to tell the story of how I found some of my favorite rugs on a back alley tour in Pisaq, or the story of the matrimonial blanket as told to me by my Oaxacan supplier.
Even over the opportunity to relive my own escapes, what I miss most about seeing my customers is hearing about all of their adventures. San Miguel, Tunisia and Guatemala are all destinations that have moved up on my list after hearing personal recounts of adventures there, usually told to me in the middle of a swamped Brooklyn artisan market.
Phoenicia Flea Holiday Market
An upper east side speakeasy, a taco truck in Belize, and a cenote in Mexico are all places I've sought out on customer recommendation that were not regretted. I even got over my fear of scuba diving because a customer at Artists & Fleas in December 2016 convinced me it was worth it, and she was not wrong (if you are reading this, I'm ready to take you up on that dive!).
I've been taking college classes part time on and off since I graduated high school. Most of my academic journey has been in the mindset of chipping away at my degree while I did something more fun, but when markets and gatherings were largely cancelled for 2020 I felt that it made the most sense to turn my focus to the final nine classes I needed to finish my BS degree.
The last couple of years in my Public Health program at Brooklyn College, I found my passion in learning how to help communities become healthier together. That also inspired me to become more active in my community which kept me plenty busy during 2020 and helped me justify a break from social media at a time where I felt like the last thing people needed was to be marketed to. 
Getting more active in my community
I also unexpectedly came across the opportunity to follow through on building a tiny escape in the Catskills on a property I acquired a couple of years ago. I'll be gushing more about that on another post soon and how I had fun dipping a little more into the world of interior design. 
For me, having a business has been more about being able to exercise my skills as an individual than it ever was about making money. I have learned so many more lessons than I could have ever imagined, met amazing people that turned into close friends, and on many occasions had the opportunity to have my mind opened to new ideas I had not previously considered. I am ever grateful for these invaluable experiences.
During these next few months, while I get used to life not ruled by being a full-time student, I look forward to spending some time updating the blog with travel adventures that I haven't previously had time to post about, and also more interiors since home still seems to be the recurring theme lately.
I have also been secretly working on another fun little project as part of my pivot which will be making a debut via the Galavant insta soon. So stay tuned for part two of my attempt to navigate a pandemic as a small business owner...and if it actually works. Especially if you like plants, and especially if you live in New York City.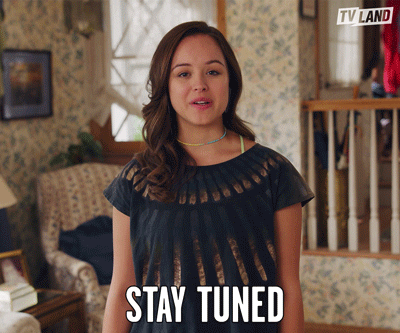 When we are all able to safely travel abroad again, you can be sure that I will be back on the low key hunt for one-of-a-kind housewares that I will excitedly share with all of you through the web store.
Until then feel free to browse what we still have in stock from previous seasons and sign up for the email newsletter for blog and product updates!
Comment below and let me know what you think or what travel topics you have been pondering!